What defines a PCK Kitchen and why should you buy one?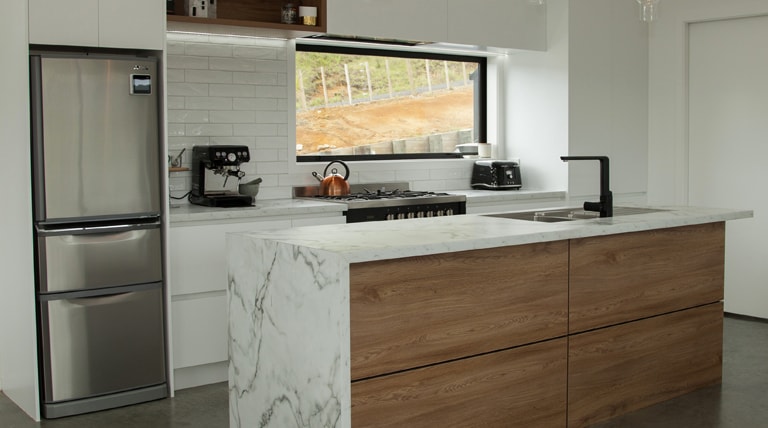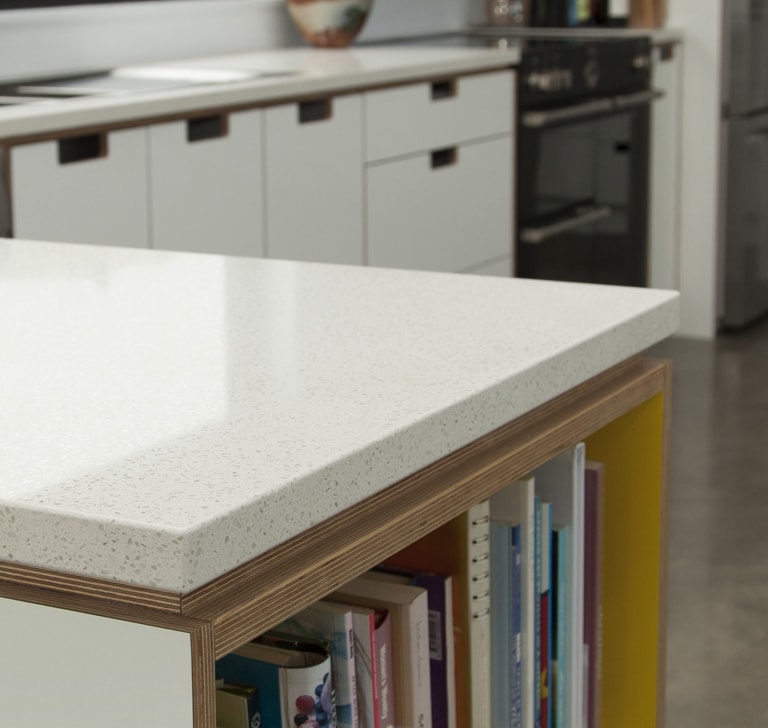 What's special about one of our kitchens? We could say it's that every kitchen we create is a reflection the owner's tastes, needs and budget.
But that's exactly what every other kitchen company also says right, so why should you work with Pacific Coast Kitchens and not one of the giant kitchen companies with all the flash gear? Surely they'll be cheaper and faster?
Firstly, tastes... bring us your design our use our inhouse design service, either way, your creativity is only limited by what you're prepared to spend.
Secondly price - Pacific Coast Kitchens may be small, but we have all the latest gear and great buying power, so if you're comparing like for like, the price of a custom made PCK kitchen is no more than you'd pay from a large or franchise kitchen operation.
Quality - no questions there, every project that comes out of the PCK factory is fastidiously checked, installed with care and precision, and given a full check over after installation.
---
So what's really different and what are we so proud of at Pacific Coast Kitchens?
It's our customer's experience when they build a kitchen with us. We understand just how important your kitchen is and how it can really influence how much enjoy your home.
It's because of this we take the time to listen and really understand what our clients need. The extra time listening means we can really absorb what you want, and it's why we pride ourselves on getting it right first time.
We're always busy, but we're never too busy to chat - when you're ready, give us a call...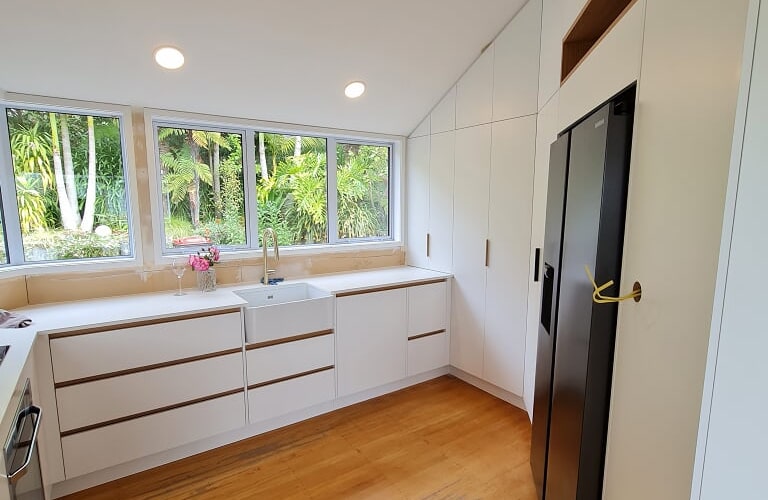 Take a look at some our client kitchens and cabinetry projects
Not only are we a kitchen manufacturer we also specialise in bathrooms, laundries and wardrobes, as well as bespoke home cabinetry. As well as a professional personalized service from design to installation we only use the best quality European hardware and stand behind everything we do.
Pacific Coast Kitchens qualified cabinetmakers craft interior joinery to suit your space and style. All joinery built is individual to you and is custom made, nothing is off the shelf. A reputation built from 18 years of providing high quality cabinetry to customers in the Bay of Plenty.
Why choose Pacific Coast Kitchens?
We've got a reputation for great quality, our kitchens fit and finish is second to none
We can manage your entire kitchen project including all sub-trades
Our team are huge fans of renovations, we thrive on the challenge, and the transformations!
We're a small attentive team by choice, offering a personal service
All workmanship backed by a Master Joiners guarantee
Backup, we stand behind everything we do, if there's ever an issue, we'll take care of it
Paul and I are absolutely thrilled with our kitchen and laundry!
We cannot thank you enough! We will definitely be recommending you!

Hannah & Paul

Thankyou to your staff and subcontractors re the installation of our new kitchen.
We are very happy with the design and installation of the new kitchen.

Leanne

I've just got home and WOW I LOVE the new kitchen bench and cupboards. They look amazing, perfect size, and style. I am very impressed, thank you very much!

Anonymous